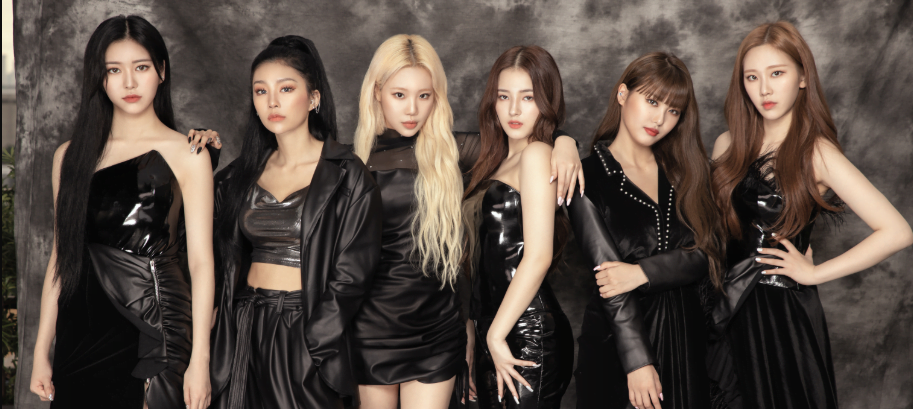 Agensi MOMOLAND telah bertindak dengan mengambil tindakan tegas bagi menangani isu yang mengganggu anggota kumpulan itu melalui akaun Instagram mereka yang baru sahaja dibuat.
Pada 23 Januari, MLD Entertainment telah menyiarkan kenyataan berikut dalam Bahasa Korea dan Bahasa Inggeris: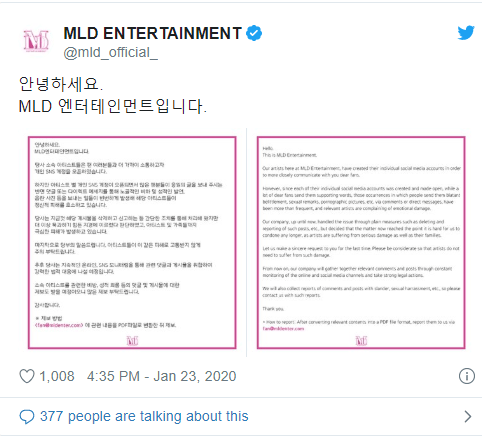 "Hello.
This is MLD Entertainment.
Our artists here at MLD Entertainment have created their individual social media accounts in order to more closely communicate with you dear fans.
However, since each of their individual social media accounts was created and made open, while a lot of dear fans sent them supporting words, those occurrences in which people send them blatant belittlement, sexual remarks, pornographic pictures, etc. via comments or direct messages, have been more than frequent, and relevant artists are complaining of emotional damage.
Our company, up until now, handled the issue through plain measures such as deleting and reporting of such posts, etc., but decided that the matter now reached the point it is hard for us to condone any longer, as artists are suffering from serious damage as well as their families.
Let us make a sincere request to you for the last time. Please be considerate so that artists do not need to suffer from such damage.
From now on, our company will gather together relevant comments and posts through constant monitoring of the online and social media channels and take strong legal actions.
We will also collect reports of comments and posts with slander, sexual harassment, etc., so please contact us with such reports.
Thank you.
How to report: After converting relevant contents into a PDF file format, report them to us via fan@mldenter.com."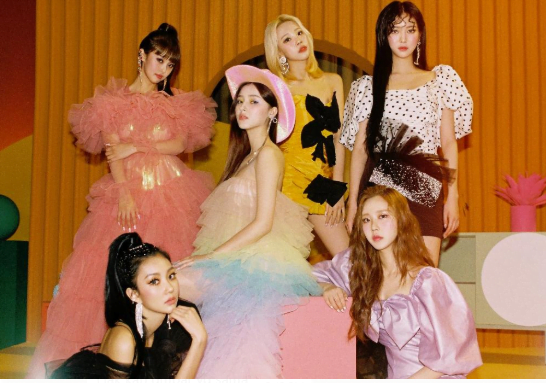 MOMOLAND akan membuat kemunculan semula pada 30 Disember dengan "Thumbs Up!". Nantikan ya.
Dah baca.? Jangan lupa like, share dan komen yang baik-baik ye. Terima Kasih.
Sumber: Soompi